What to Text a Guy after a Hookup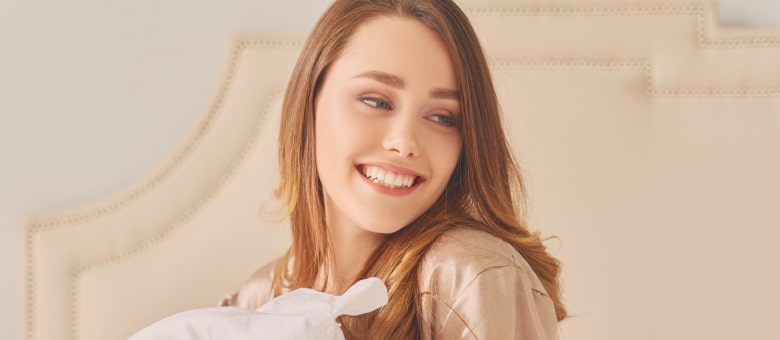 It might have started out as harmless fun. You thought of just hooking up then go your own way. But something more attaching seems to creep in. You actually like this guy and want more. You feel ready to share life with him beyond just some friendly fun times. How do you quickly upgrade your game too much more intimacy?
How to Talk to a Guy after Hookup
You don't have to remain clueless about what you should be doing after hookup. Pick up a thing or two from the following tips:
Start a light conversation: If you feel like you can't avoid talking to the guy after the hookup, send a short appreciative message about the short hookup time you shared together.
Don't initiate or entertain lengthy conversation: If he graduates it to a call, just keep it short as you steer the conversation away from personal stuff. You can simply compliment him about what stood out from the hookup.
You don't have to be friends with him: This thing referred to as 'friendship zone' sucks. Keep it away. Before you discern that you're willing to take the connection further, practice total detachment. Some hookups tend to immediately toe the dangerous edge of feelings.
Should You Text a Guy After a Hookup?
You hook up with someone and you immediately hit it off together. You exchange numbers in hopes of potential dates. One or two days later you're debating whether to catch up with him or not. The reality is, no matter how in denial you're, hookup or dating rules still exist. Before you hit the send button, here's what you should know:
Consider the age-gap rule: Is he too young or too old for you? Apart from the stigmatizing judgments form friends, families and peers, experts recommend you to think about the gap in maturity as well.
The three-day rule: If you find the three days too much a cross to carry, you should at least let one day pass by. You definitely don't want to come out too desperate.
Exclusivity rule: Never assume the guy is only seeing you. The current generation has ruined an exclusive relationship. Casual sex is becoming so common in our society.
The safety rule: Assume it's never acceptable to text your 'friend' after hookup, unless it's to see if he arrived home safely.
Waiting for a Text After Hookup?
Nowadays, texting is a huge part of our culture. Many people will advise you to wait for him to text you first after the initial hookup. You should however not appear over eager to get one from him. Did he text first after the hookup and you replied? Chances are, he's almost sending another one complimenting your short time together or suggesting a potential date.
Have you exchanged a few texts already and he seems the reciprocating guy? If he sounded to make an effort in your conversation during the short hookup period, he could be good at answering questions and communicating. Expect some response or suggestion from him.
Things to Text a Guy after Hookup
Should you text? Definitely yes, if you both had a good first connection. Just follow the rules of short, clean and flirty while texting him. Try some of the following tips to reconnect to the guy after the first hookup:
Share with him how you were impressed. He'll like it so bad. It might even shoot him to cloud nine. "Thanks for last night😉"
Let him feel like you want more. Just take caution as it might be too early for him to notice this. Something like, "I feel like I miss you already," would be suggestive enough.
There are several lines you could cling to and still reach him as suggestive.
"Hey, I'm not sure if you have any plans tonight, but I'll be at… (event). You should stop by if you have the time"
"I just have one thing to say: wow"
"Wanna grab a drink/dinner sometime?"
Ask when you can see them again
When to Text a Guy Back
You're wondering if the timing of texting-back influences how a guy pictures you? Definitely yes! Even if the feeling is there, you have to hide that you're much into the guy, especially for the beginning. Anyone who says that they do not play the texting game is flatly lying.
When it comes to texting, your response time possesses its own message. The text back period tends to indicate interest in the potential relationship. This is especially so when the relationship is still building up. Even so, if you text back immediately, it might come out as if you're just idle or desperate for the passionate encounter to kick off. Waiting for days or a week to text back may again indicate an absence of interest. Plotting how long you're going to wait to respond to a text message instead of just naturally responding as your schedule allows is very important.
Depending on your personality and how you connected on the first hookup, it's vital not to keep him worrying. After all, not everyone cares that much about the timing, and people have different ideas of what's normal. Others just need the answer eventually.
What to Text a Guy After a Long Time
Talking to guy you had a crush on after a long time can make you nervous. This is especially when you don't know them well yet. Whether you opt to reconnect with them through social media messaging or direct phone texts, it's important to restrain how you pick it up. It'll help in bringing you out as a mature lady who knows how to handle herself around.
Remind him of something that connected you in the first hookup to test the waters
Watched his favorite team play? Just share with him that you watched it and ask how he's been
Having known him shortly, you could be direct in your text and express that you've been thinking about him
Just send a funny text to provoke him
After you've broken the ice, keep the conversation going as you respond with interest. You can even ask follow up questions like, "I didn't know you're working at a new site. How do you like it there?"
If you ended up with a stunning guy on a great first hookup, keeping in touch with him without showing you're not actually desperate can be a huge challenge to many girls. The useful tips shared here offer indispensable guidelines on how to handle yourself through the process of rejuvenating the connection.