How to Find a Partner for Threesome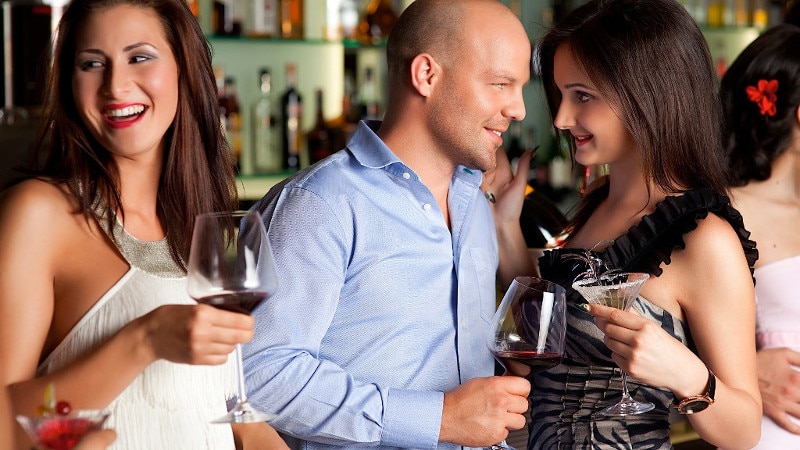 So you are here to know how to find a partner for your potential threesome. That is a great place to start – the fact that you have decided to explore the peripheries of your sexual experience says a lot about your boldness and courage to try new things. Even if it happens only once, it will bring you and your partner a fresh new outlook and maybe bring the spark back into your relationship, if that is what you were looking for. Now the thing is to look for and find the third partner. Choosing the right person is really important, not only to have the perfect threesome experience, but also for your relationship with your partner. If you are an offline, real life kind of a person, the place for you to find this person may be a swingers club. However, the best and easiest way to do it is through an online dating site. There are niche sites for every popular requirement today, and a threesome is very popular, you may be surprised to know. Go by the user reviews, select your site wisely, and choose your partner only after carefully looking through multiple profiles. Taking up the first profile you see may be a grave mistake. So take your time before finding your threesome partner.
Getting a Partner for Threesome
Earlier we have suggested visiting swingers clubs for finding a threesome partner.
Informal social gatherings are sometimes organized by these swingers clubs in local restaurants or bars. You might want to start slow, get a partner for a single night and take it from there.
You may be happy to know that sex parties are also quite a popular thing in private homes, if you want to try your luck.
A good alternative is to try online dating websites. It is the easiest way to find a partner for an evening of a threesome. There are many sites that cater to this niche, and you will be spoilt for choice.
Choose well, and decide on your partner together with your primary partner. Select somebody with the same kinks and fantasies as you have.
Talk to them on chat or message about your expectations, so you can be sure you are on the same page with them. That way, your threesome sex will be super awesome, and who knows, you might develop an appetite for them.
Hooking up is serious business, and you would do good to take it seriously. Otherwise, having a third partner is just like having a partner in dating and you need to talk with them, check them out and generally find out if they suit you. This is just like any other part of a couple's life.
Where to Find a Threesome Partner
Since you are looking for a threesome partner, you must be an awesome individual who is open to alternative sexual experiences, a class apart from the simple everyday life vanilla of straight sex. In your search for a third partner, you would do good to visit an online dating website for specifically this purpose. Online dating gives you the protection of anonymity. Selecting someone from your real life circles could go awry for many reasons. It's better not to go that way. Threesomes being a very popular fantasy that many couples do actually play out, you would think that finding a third partner would be easy. But that is not the case. Many people say this is the hardest part of the whole threesome experience. Check profiles carefully, select only people who mention they are interested in having multiple partners on their profile. Otherwise it could go wrong in many ways. Keep the channels of communication open, and involve your primary partner. The three of you are equally important for a threesome to work well. Appreciate and respect both partners and they will do the same for you. You have to know this, threesomes are a sexy happening in our minds, but in real life they can be a bit awkward if the partners are not well suited to each other. This is why we insist that you get the right third partner for you as a couple.
Best Way to Find a Threesome Partner
The "third", as he or she is known, is an important person in a threesome, and it can be hard to find the right person for you and your partner. So here we are, guiding you towards a successful hookup. The right partner is someone that you really like and could possibly be friends with under different circumstances. It helps to make the threesome less awkward if you get to know the person well a little beforehand. Communication is the key to all this happening smoothly. If you are not finding your third on dating sites or apps, you could try and find out if anybody of your friends knows somebody that could be interested. Many couples find a successful threesome partner from among people they already know. The aim is for all three partners to feel comfortable during sex. Nobody should feel jealous or any negative emotion. This is a big reason why the third should be confident or self assured with what they are doing. Of course, be very discreet about who you share information about this arrangement with, and we would suggest you tell very few friends, probably just your immediate circle of friends.
How to Find a Female for a Threesome
If you already are a couple and are looking for a woman for a threesome, your chances are high enough. Women are not so much interested in single men who are looking for threesomes. A man and a woman who together are already making a woman feel safe and inside her comfort zone. Women who are looking to try threesomes are almost always trying to find a couple to try it with. Some of the females you encounter may be bisexual and more interested in your girlfriend than you, but you get to get pleasured anyway, so there is no harm in trying this. So the first thing you need to do is post an ad, and describe the both of you, you and your girlfriend, accurately. You can later bring in pictures if things progress and email messages are exchanged. You can switch to video chat or texting if all parties are comfortable. Do not hasten the process; take it slow. After that, when you have zeroed in on a single woman as your probable choice, meet up with her somewhere public, and talk with her, discussing all aspects of the matter. Get to know her as a person. That will go a long way in making all three of you comfortable in bed later when you are actually having the threesome.
How to Find Sex Partners on Craigslist
Many people tell us that they have successfully found sex partners on Craigslist. Apparently it is quite the popular site so far as looking for sex partners is concerned. A big part of Craiglist's appeal is that you don't need to sign up. That makes it unique, as opposed to all other sites that ask you to sign up or register. You can cruise through Craiglist is an unattached manner. A lot of people who are trying to find a sex partner are just surfing online when they chance upon Craigslist and it instantly clicks with them. All you need is an email address. Unlike online dating sites where you need to fill up a profile and write stuff. People who hate writing find Craigslist much more user friendly. All you have to do is read and respond to posts that are already there, or maybe make a post of your own. Many women browse through Craigslist because they are bored. If they see your post, and are interested, they can send you a message and still remain anonymous. Getting a response is easy, and you can take it from there. Just make sure that everybody concerned knows what is on the table, and nobody is confused about what is wanted from them.