My Wife Wants a Threesome with another Man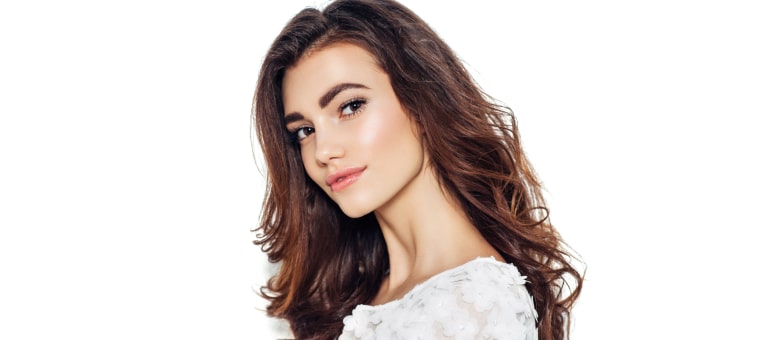 Just how common are threesome in relationships in the 2020s? Not so long ago, the very idea of a non-monogamous relationship would have been considered extremely unconventional, offensive in some cases.
Yet, with open-minded millennials paving the way for sex-positive lifestyles, the number of open relationships is increasing by the year. Besides, the 4th wave feminism insists that sex is just as much about what women want as men. If your wife wants a threesome with another man or another woman, this is the time to oblige.
Discussing consensual nonmonogamy (CNM) generally, researchers have found that a whopping 1 in 5 of us like to engage in CNM sexual activities. Whether this is swinging, wife swapping, open relationships, threesomes – the list goes on – there are countless like-minded couples and singles seeking kinky connections across the US.
Crunching numbers relating specifically to mixed-gender threesomes, researchers Thompson and Byres painted an increasingly positive picture. Of 274 people who participated in their study, 24 percent of men and 8 percent of women reported personal MGT experiences, while a huge 64 percent shared that they had some interest in engaging in a threesome.
If your sexual desires involve sharing your wife with another woman, or her you with another man, know that you're not alone. You can make that fantasy happen.
Why Do Guys Want Threesomes?
The reason why guys want threesomes has been seemingly apparent for decades. It's common knowledge that men love the idea of being surrounded and pleasured by multiple females during sex, whether in a submissive or dominant role.
And, to be frank, as researcher Dr. Ryan Scoats found while undertaking his Ph.D. thesis, most men are motivated to engage in a threesome, simply to say that they've had that experience. It's something to share with the guys over a drink. A bucket list tick-box checked off. Yet, women aren't so simple in their reasonings, your wife may want a threesome with another man for a multitude of reasons.
Some reasons females gave Scoats for partaking in threesomes included satisfying their partner, exploring their own sexual curiosities, and using it as an opportunity to have sex with a certain someone.
Interestingly, the data also revealed that men were often underwhelmed by threesomes while women tended to enjoy them more than the guys did.
You might well be new to the notion of looking for a third partner, but there are plenty of free-spirited single guys and girls out there who are seeking someone like you and your wife. With your woman's sexual satisfaction at a climax – pun intended – entertaining erotic encounters with other men can be a huge turn that transforms your sex life.
How to Initiate a Threesome for the First Time
Searching a third person to add an extra element of spice into your sex life isn't easy to do, that's fair to say. Despite the increasing number of people who are choosing to be part of a non-monogamous relationship, the social stigma of open relationships still exists. That in mind, if your hot wife is pushing for a threesome, either with another man or another woman, you have to get creative when it comes to making connections.
Of course, you might have a fairly open-minded social circle. It even be that some of your closest friends wear their wedding bands on their right hands. If that's the case, you shouldn't have much trouble getting to know people who would love to indulge your kink for consensual nonmonogamy, or CNM as its known.
If hooking up with other singles or couples isn't that convenient for you and your partner, there are easy and effective ways to get to know like-minded people. The kind who are led by their libidos. Best of all, it can all be done while you're sitting on the sofa and enjoying a little Netflix and chill.
Make the most of our technological advances and sign up for free with a specialist dating website for couples seeking a third partner. Unlike a mainstream dating site, you can be sure that all the people who use the service are either swingers, or singles and couples who love threesomes or group sex. Any awkward taboo moments you've ever experienced will quickly become a thing of the past.
What's more, with safe and secure chat rooms at your disposal, you can really get to know potential partners, while creating irresistible sexual tension before meeting in real life. Whether you search the site's personals alone or as a couple, it will definitely live up to your woman's erotic expectations.
No matter how inexperienced you are with multi-person sex, find reassurance in the fact that nonmonogamy is quickly becoming the romantic arrangement of choice across the US. Don't shy away from her sexual urges or let opinions restrict your inclination for a risque rendezvous. Become a member of the most sexually satisfied community of daters in the US. You know what they say: happy wife, happy life.