Discover How Do I Date Again at 40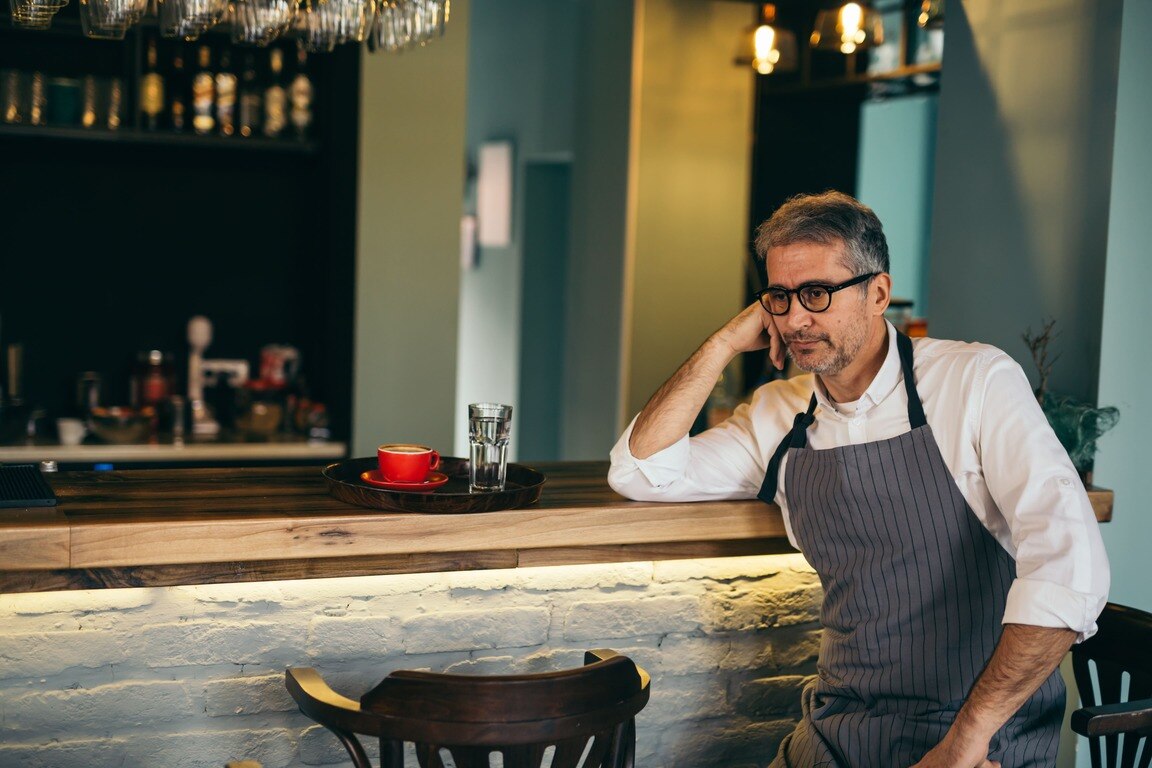 So many men ask, "What age should you start dating?", and there's no clear answer to this because so many factor go into deciding when you should go out and start looking for love. Some people believe it's better to do it early, but you won't be mature enough to find a real partner if you search for a romantic partner in your 20's. Similarly, there are men who believe they just can't get back to the dating world when their over 40 years of age, but that's not true either.
What to Do When Starting Dating at 40
You can have a satisfying dating experience after 40 if you truly understand how to approach women. You'll have more chances of impressing them because you're likely to be more confident at 40. So, guys, what are the rules of dating after 40? Well, here's something to help:
Be ready to embrace the changing world. The sooner you understand that the dating world is no longer the same as it was in your 20's, the higher the chances of you finding a better partner. Today, people are socially connected and a lot more searchable. So, maintaining an online presence will always help improve your chances of getting a new date. There are sites for everyone, including gay, lesbians, matures, singles, and so on. Being on some good dating app will be a healthy start to your dating life.
Imagine your life changing after your new relationship. Whether you decide to date a young girl or a woman of your own age, know that your current life situations will change considerably. Determine if you're ready to embrace the change before going any further. It's also important to decide what you want out of your new relationship. You'll find many likeminded people online, but they may not be interested in the same type of dating as you are. Be sure to understand it and proceed accordingly.
Never underestimate your appeal. It's natural to feel a bit skeptical about finding a nice romantic partner after 40, but it's a mistake to avoid. If you constantly underestimate your appeal, you'll lose confidence and won't be able to impress anyone in real life. Understand that it's perfectly fine to have a few more wrinkles, a little less hair, or a wider waist at your 40, but know that there women who won't mind dating your type of guy. You just need to find them. Make yourself believe that today you're a lot wiser and more stable in your life., and it's going to be attractive to so many women.
Devote time to improve fitness. An impressive thing about human body is that you can change it with a will. If you're worried about your wider waist, you can always work on your fitness to come across a more attractive and healthy person. It's true that your testosterone levels would be diminishing at this age, but you can work on it to get back to the same old shape. Understand that it's important to work on your fitness because getting in shape will also improve your sexual function, which will help you impress your new dating partner.
Other than these steps, you should also work on your personal grooming, and when you eventually end up meeting someone special, be honest about your situation as well as marital status to have a solid foundation for your new relationship.
Why Date a Man in His 40s?
So many women don't mind dating older guys, and quite interestingly, some are half the age of their male partner. It all comes down to your mental computability, and the availability of the only dating sites, such as Freesexmatch.com, has really simplified the task of meeting an older guy. Whether you're at your 40 or you're younger, there's nothing wrong in dating a guy in his 40s. In fact, there are benefits you may experience. For instance:
Maturity: As compared to their 20s, men in their 40's are more likely to be mature and have a better understanding of how to make a relationship work while keeping her female partner happy. Mature guys are not like those younger folks who hook up with you just to get the pats on the back from their pals. Therefore, a guy at his 40 is more likely to be interested in taking steps to form real connections with people.
Stability: Dating a guy in his 40's or even 50's means that you're with someone who is financially stable because he's spent enough time setting up his life. If you're in your 40's too, it means you've had several years behind you and you're also a stable person, financially, emotionally, and spiritually too. When both of you are self-sufficient and independent, the chances of forming a serious relationship are often high.
Problem Solver: Dating an older guy often means you're with someone who has developed his problem-solving skills over the years. He'll be in a position to listen to what bothers you and then find a solution. It'll help you have a more satisfying relationship.
Better Sex: Don't get under the impression that only younger guys are good in bed because men in their 40's are often more experienced and a lot more comfortable with their bodies. If you choose to be with an older guy, the chances are you two are mentally compatible, and this computability will also make sex a lot more enjoyable.
Truly, there are so many reasons why women should think of dating a guy in his 40's, and if you think it's becoming difficult to attract someone, you can take advantage of online dating. Similarly, men who want to improve their chances of finding love after 40 should always utilize online dating platforms to make things easier. Just remember the tips mentioned already to help you feel more comfortable when searching for love later in life.