My First Sexting Experience – First Time Sexting Tips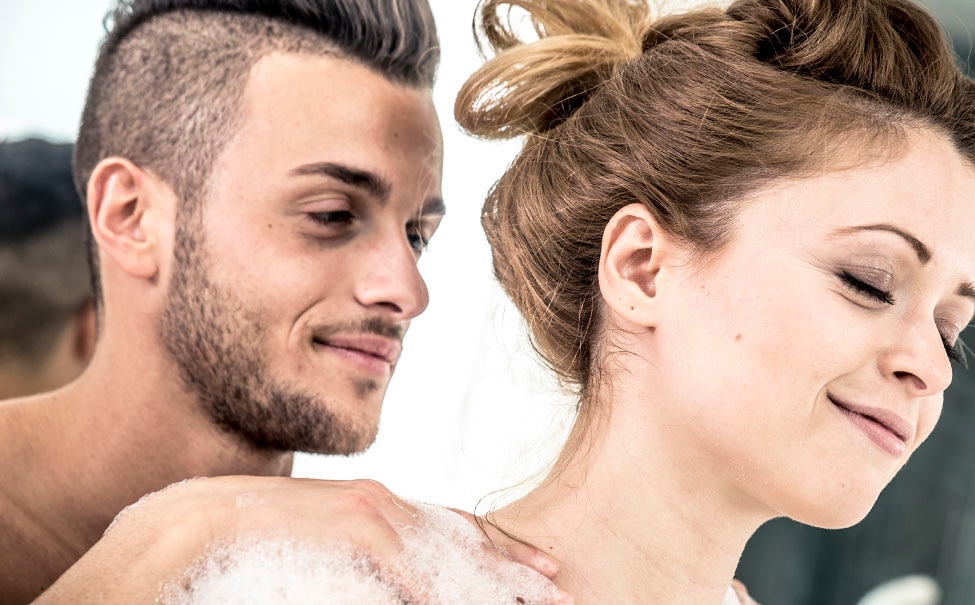 If this is your first sexting experience, do not be too concerned about feeling awkward. Just go with the flow. Stop feeling shy and roll out the steamy sexts – your partner will be delighted that you did. Let yourself go – be silly, kinky and playful. No matter if you have a brand new relationship or you two have been together for some time, sexting is always fun. Sending a dirty, flirty nude pic or message can be a great way to hotten things up. This is all the more true if you are a long distance couple and don't get to get together very frequently. Sexting during the day – all day long – can be the ideal foreplay before a night of passion. Sexting tells your partner that she or he is on your mind and that you miss being intimate with them. It teases them to the point of arousal. Tell them what you want them to do to you, or even better, tell them what you want to do to them in bed. So if you have not yet mastered the art of sexting, you definitely need to. It really enhances intimacy in a relationship, and keeps things fresh.
How to Initiate Sex for the First Time
Sexting is nothing but digital dirty talking, and most people greatly enjoy it – both men and women say so. Initiating sex can feel daunting or even awkward, but it need not be so. You can be bold and confident while initiating sex online. If you have had a bad experience with sexting – maybe you sent a sext that backfired, or you sent an explicit picture to a wrong number, you embarrassed yourself, worry no more. We have the ultimate guide to sexting here. Buckle up and start taking a go at it again. You will win this time. However, before you send anything, make sure it is safe for work. Your partner may be in the middle of a meeting when he or she accidentally opens a nude picture from you. Start with a sexy text message and get a feel of if the timing is okay. If writing or sending something makes you feel uncomfortable, then don't do that. Keep within your comfort zone. Start at a gentle pace. Sex is all about imagination and what is to come. Make the anticipation sexually tense. This makes the interaction get hotter and hotter. It makes your partner look forward to when they meet you again.
What is Sex Chat
Sex chatting is nothing but using provocative words and tantalizing pictures, often a selfie, to send a message to another person, most often a sexual partner. It creates a safe place where even shy people often feel bold and come up with hot and dirty sexts. This is exactly why most people find sexting or sex chats so appealing. A sex chat is a great way to create a pleasurable sexual tension, and spice up your sex life. Sex chats are for everybody – single, married, and those who are in long term relationships. People use sex chats to tell each other what they want to do in bed – their wildest fantasy. Put in words, it can be incredibly arousing, completely different from actually doing it in the bedroom. Sex chat has a big appeal for a lot of people simply because many of us want to say sexy, dirty things to our partners that we feel shy saying face to face.
How to Do Sex Chat
It is really quite easy. Sex chat is such a fun activity that once you start doing it, you would not be able to stop. If you are feeling shy, there is no need to send a nude or explicit picture. Just start small, with a compliment to your partner, saying which part of their body you love the most. That should get it going. Tell them how their hands feel on your body and how they turn you on. Then you can tell them about what you liked most about the last time you had sex, and then describe your favorite episode in detail. Or you can imagine having sex with them and describe your imaginary sexual encounter. Play out your fantasy. Ask your partner what their fantasy is. Take it from there, and let your fantasies run wild.
How to Start a Sex Chat
A sex chat is a tempting thing to do, with your partner or even with a stranger on a dating site.
Starting a sex chat is quite easy: all you have to do is ignite the imagination of the person on the other end of the conversation.
You can start simply, by saying that you feel attracted to them and would like to go to bed with them. You can add that you enjoy sex very much. That should put them at ease and they can start to relax into the conversation.
The fact that you opened up first encourages them to open up without fear of being judged or ridiculed.
You can be silly and playful or intense and spicy – it is up to you what you want to do with this chat and where you want to take it.
All you need to do is set up a date in real life, and meet someplace safe.
Your intimacy will be good since you are already familiar with each other through chat.
How to Chat with Horny Girls
Online dating sites are a great place to chat with horny girls, and all you need is know how to carry on with the chat. You need to be an expert in the art of sex chatting or sexting. Sex chatting releases us from our sexual inhibitions because we can be anonymous if we want to be. Expressing sexual interest in another person is not wrong; it is only natural. Many women are afraid of being labeled as too forward. However, they may be comfortable doing a sex chat with a person they like online. This is really good for a woman's comfort level. You should know that women do desire sex and can express that healthy desire if they feel safe. You need to show her that sexual intimacy is part of a romantic relationship and it's only natural that you should talk about it. However, never start a sex chat with an intensely intimate question. Start with light flirty questions like what dress they look good in, and does it make them feel attractive? Slowly bring sexual questions into the mix, like what qualities does she find sexy in a man? Gradually lean towards more intimate topics. This is going to turn her on and helps her see you as an object of sexual desire, which is your objective.
How to Get Laid for Free Online
Well, we have to say this. Online dating is the easiest way to get laid. You don't even have to leave your couch or have to dress up to pick up a girl. There is no question of rejection which is so often the case with face to face propositioning. Online dating helps you get laid with no social consequences. This is why women too prefer the anonymity of online dating, as much as men. All you have to do is write a short profile, get a good photo and look up some profiles of the opposite sex, assuming that is what you are after. Once you have landed on a few profiles that interest you, message them right away. Bring them to a chat and start chatting. Make them see you as a good catch. If you can get to this stage, your work is done. All you need to do now is set up a physical real life date. Who knows, you may get lucky and get to take them to bed the very first night.
Having a naughty conversation with a stranger can be sexy; it turns you on and makes you want them all the more. The same is true for them. So this is how a sex chat may well move into a hookup. The opportunity of hiding behind a text message gives us incredible freedom to say anything we want to say. It liberates us from our inhibitions. This is what makes sexting a really great way to communicate.