Advice for How to Date in Your 40s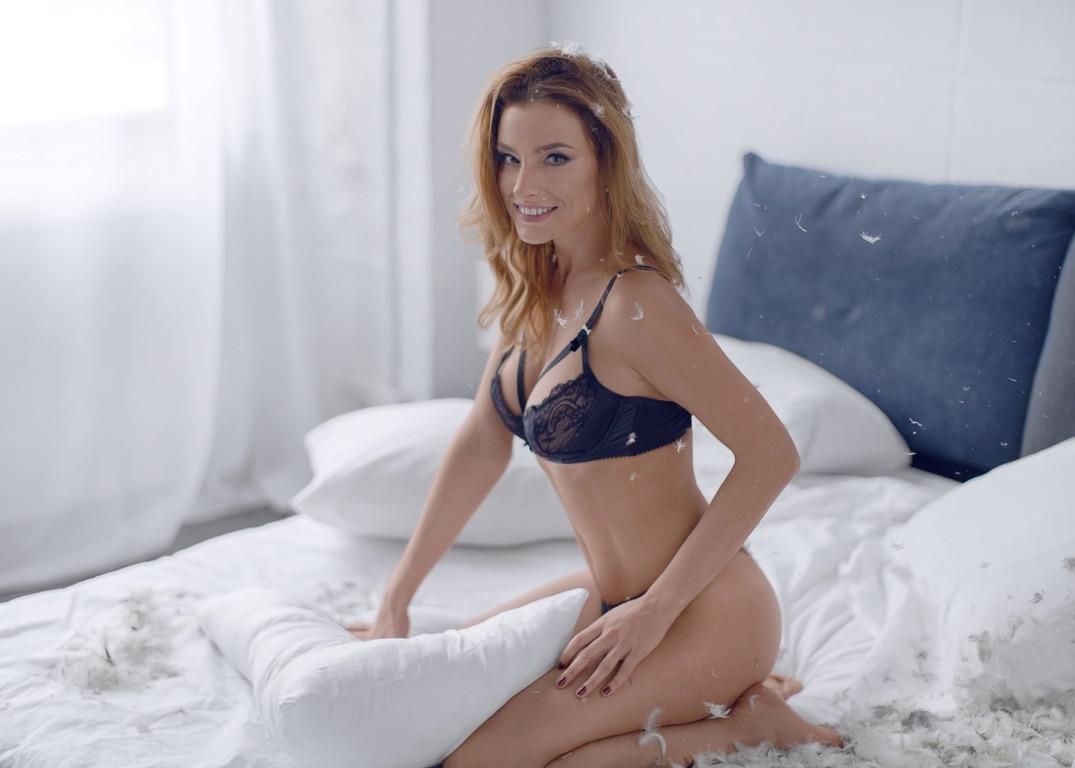 Whether you've been single for some time or you've recently found yourself in the position of singledom, dating in your 40s can be both exciting and nerve-wracking. Although time may have flown by since you were in your 20s, the ways of dating have changed significantly.
On a personal level, as we grow older, our social circles grow smaller. People move away, settle down; there's less opportunity to meet potential partners organically through friends of friends. What's more, you'll have likely exhausted most options. You know the perfect person for you isn't amongst your work colleagues or can't be found through extended family connections.
This in mind, you need to opt for a contemporary solution to meeting matches in your 40s. While there are no rules for how to date in your 40s, per se, it is advantageous to move with the times. Another huge shift in how singles do dating has been the ever-increasing traction of online dating. Although the prospect of meeting new people and finding dates online might be daunting, it certainly has its advantages.
While the digital age has drawn men and women in their 20s into onscreen matchmaking, it's arguably more beneficial for mature singles. Caught up in the pressures of day-to-day life, online dating makes it possible to connect with countless likeminded people in your local area, so many of which will be searching to meet someone exactly like you.
Although the traditional ways of dating certainly harbour an air of nostalgia, don't forgo a shot at happiness by clinging on to tired courting techniques. Ask any lonely hearts who have found love in their 40s; they'll confirm the best bit of advice is to be open-minded and try new, alternative ways of dating. You'll be surprised.
How do you know when you're ready to marry someone?
The thought of dating someone new and navigating the dating scene again is overwhelming, but don't feel overcome with anxiety. According to a recent study undertaken by scholars at the University of Bath, you are the optimum age to meet your ideal companion. The published research indicates that singles between the ages of 37 and 45 are most likely to find a truly compatible match. Science! Put yourself out there. Take a chance. The odds are in your favour.
And the good news doesn't end there! Philip Cohen, a sociologist at the University of Maryland, conducted a marriage age analysis only to discover that 45-49 is the optimum age to tie the knot, based on divorce rates over this span. And just like that, it all fits together quite nicely: a few years of dating in your early 40s before getting hitched as the decade comes to a close.
But how do you know if you're ready to marry someone or, more to the point, how do you know if you're not ready for marriage?
When you've lived a life of independence or been tied down for the majority of your adult life, marriage in your 40s is a big deal. You could overanalyse every aspect of your relationships to try and formalise specific criteria for marriage, only for it to fail. You have to follow your heart, as cheesy as it sounds.
Go with your gut. After prioritising the logistics of your life for so long, be free. Go with the flow, allow yourself to be led by nothing but an intrinsic sense for what makes you happy.
Date a while, get to know someone, no pressure, no long-term expectations, and see where it leads. Without all the stresses and time constraints of dating in your 20s and building the 'perfect family' by society's standards, you'll be on to a winner. Are you ready for marriage? When you know, you know. No doubts.
Should you live together before marriage?
You're used to your living space. You have your own little routine. You like it that way. Absolutely! Who doesn't! Nevertheless, if you're serious about finding a partner, falling in love, and settling into a loving, long-lasting relationship, something has got to give.
It's quite common for mature singles to be set in their ways. Largely, it's part of the attraction. You know that the people you meet can hold their own. They've got their own interests, their friendship groups; you can enjoy your time together without the pressure of pinning everything on one another's participation.
Yet, a relationship is also a partnership. If you see marriage on the horizon, consider cohabiting for a little while to get a little taste of what married life can be like. From there, follow advice embedded within Pew Research Centre papers and give your romance a couple of years before considering a commitment such as engagement. Theoretically, that should be enough time to let the excitement of new love to settle and for you to see relationship prospects clearly.
Take Home Tips for Finding Love at 40
As with most things in love, there are no hard and fast rules for dating and marrying at 40. Your maturity will naturally evoke a level-headed approach to finding love. Don't bow out due to fears of trying something new. Rather, make the most of modern 40+ online dating site advances to give yourself the best shot at relationship success. With pages of mature personals awaiting your perusal online, a match could well lead to the real-world romance of your dreams.