Advice for How to Attract a Single Mom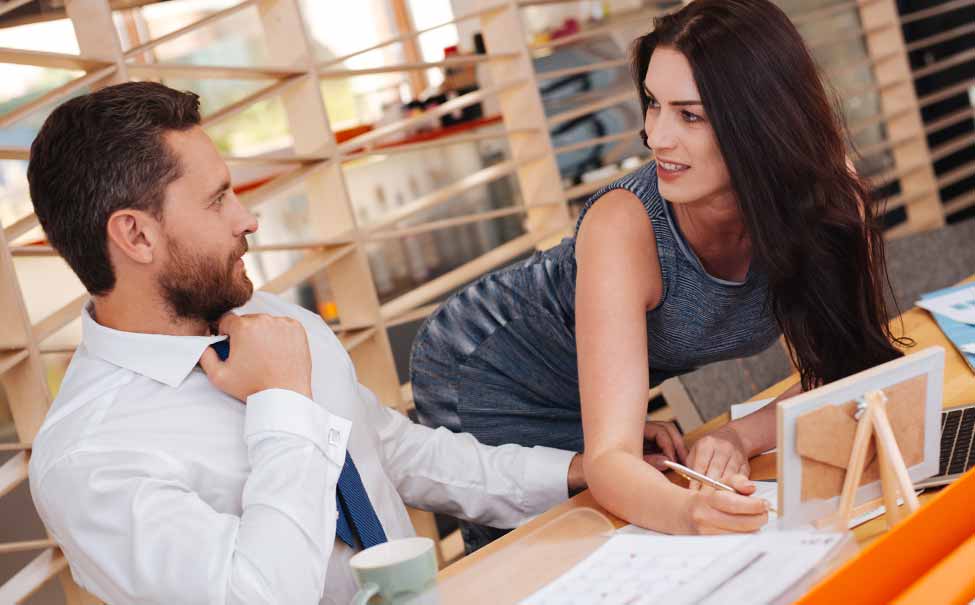 Whether you're a man or a woman searching for love in America, you'll likely have matches with single moms. According to the US Census Bureau, as of 2019, there were over 11 million single-parent households across the country, almost 81 percent headed by single mothers. Just as families with 2.4 children were the agreed societal ideal of the early-90s, and from the beginning of 21st century, single motherhood very quickly became the norm.
You might already feel something for a single mom you've met in your hometown? Or perhaps you feel you're ready to settle into a serious relationship with a responsible female, and build on your desire for a family? No matter your situation, it's quite common for men to wonder over the intricacies of how to date a woman with a child.
How to Attract a Single Mom
Attracting a single mom is less about playing the cool Casanova and showing you're able to connect on the level of her everyday reality.
Understand that Kids Come First

When dating a single mom, it's essential that guys truly understand a mother's priorities. As much as there'll be excitement about your budding romance, her children will always come first. While it's essential that you spend time together, alone, to build the beginnings of your relationship, there has to be some flexibility in your plans.

Respect Her Time

Single moms with a lot of spare time? That's fake news. They don't exist. Between working to provide for her family, attending kindergarten and school calendar events, heading out for extracurricular activities, managing her home, and sparing a few moments for herself, busy doesn't describe the hectic life of women with children. If she's interested and agrees to a date, you're honoured. Make the most of that time together, converse, flirt, and have fun. Give her the opportunity to let her hair down and relax.

Do Romance Differently

Wining and dining a single mom might be her dream – and it's perfect on occasion – but be creative with dates, considering contingencies for babysitting dilemmas. Late night Netflix and Chill, after the bedtime routine, can be ridiculously romantic and less stressful for moms who have to consistently put plans in place to have a good go at dating.

Avoid Assumptions from Stereotypes

When it comes to intimacy, don't expect all women with children to have body image issues or hang-ups. Don't over-compensate in a foiled attempt to be kind. Communication is key. Sure, women's bodies do change, but that change is often positive. As you would with any woman, be assertive and strive to become attuned to her personal preferences. Don't assume you know what a single mom wants. It's all very individual.

Be Mindful of Her Hard Past

In becoming a single mom, most girls have some degree of adverse relationship experiences in the past. Some may have split amicably from the previous partner, but many won't have had an easy ride. That in mind, a huge turn-off for single moms is guys who play the field, show disrespect and waste their time. Those traits in a potential partner are instant red flags for any single mom.

Don't Get Hung Up on Her History

Yes, she has a dating history. Newsflash: she's a single mom. If you're serious about making it work with a woman with children, you have to let her past be in the past. Let it go and look forward to making memories together. Don't get hung up on what has been.

Let Her Take the Lead

You will want to show you're a genuine guy, keen to embrace your new relationship in its entirety. While that enthusiasm is admirable, it's important to let the single mom in your life be in control of any family dynamics. Take her lead when it comes to engaging with her children. Wait until she feels the time is right for those initial introductions, and spend time gauging how she'd prefer those interactions to go. If you're unsure of your position at any point, simply check in and ask her intentions and how she'd like the situation to evolve.

You're More Likely to Luck Out Online

Considering all aspects of a single mom's daily life, they simply haven't the capacity to dedicate themselves to dating. But that isn't to say they've succumbed to a life of singledom! After all, this is the 21st century. Lots of ladies with children choose to use online dating sites to meet matches. In fact, according to a study undertaken by the University of Bath, registering with an online relationship website can increase your chances of finding love by a staggering 17 percent. Ideal for moms with not enough time to spare.
For all the anxieties you have about getting it right when falling in love with a single mom, there's so much to look forward to. Keep in mind, she's nervous too. All the worries of rejection and relationship issues count as double when you have kids to keep in mind. Mastering how to date when you're a single mom is just as scary for her as it is for you.
The best bit of advice? Nestle effective communication into the core of your partnership. Talk things through. Hear her out when she's distressed about dating alongside coping with being a single mom. Share your apprehensions. Build a relationship on honesty, conversation, and mutual respect. There's no better way to attract a single mom and see your relationship evolve from heady romance to long-lasting love.